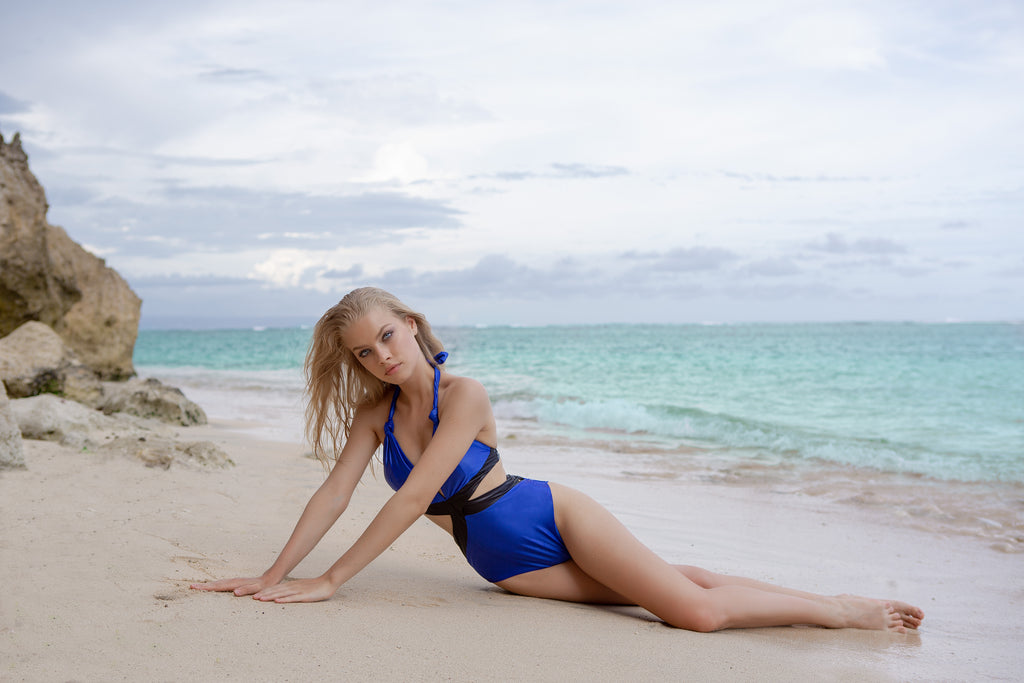 Materials
We care about the environment, that's why we use ECONYL® nylon for our swimwear collection. 
ECONYL® yam is a 100% regenerated nylon fiber made from nylon waste otherwise polluting the Earth, like fishing nets, fabric scraps, carpet flooring and industrial plastic rescued from all over the world. Through a radical regeneration and purification process, the nylon waste is recycled right back to its original purity. That means ECONYL® regenerated nylon is exactly the same as fossil- based nylon and has the potential to be recycled infinitely, without ever losing its quality.
ECONYL® regenerated nylon offers endless possibilities for both clothing manufacturers and consumers. This means that we can produce, and you can buy trending models without using new resources. Such a concept helps to make our world a better place through the creation of environmentally friendly products. Carvico, the Italian textile leader, produces many fabrics made with ECONYL® regenerated nylon that are used by the world's best brands in their collections.
Using ECONYL® regenerated nylon for our products we not only contribute to preserve natural resources but also to clean our planet from existing waste.